Projects
Théatre des Quartiers d'Ivry, Ivry-sur-Seine
The Manufacture des Œillets is an emblematic building, which bears witness to the industrial past of the city and the strong manufacturing activity in the Paris region at the end of the 19th century. The choice to preserve the heart of the hall and to install the entrance and the reception hall of the new theater there has its origin in the desire to restore the potential of this vast volume and its strength. This approach induces a logical and functional distribution on either side of the central space, thus reinforcing the coherence of the building's axial architecture.
---
Our approach aims to intervene in a minimal and reversible way while offering a contemporary and identifiable image. Modules of raw wood, with independent facades backing onto those of the hall, recall the travel and craftsmanship spirit of this theater born in the street as well as the manufacturing tradition that reigns in the factory. This comprehensive approach also includes the creation of the extension, which further affirms a clear kinship with the so called American building.
The hall, with a free height under the grill of 10 m and with a stage frame of 16 m, offers maximum flexibility of use.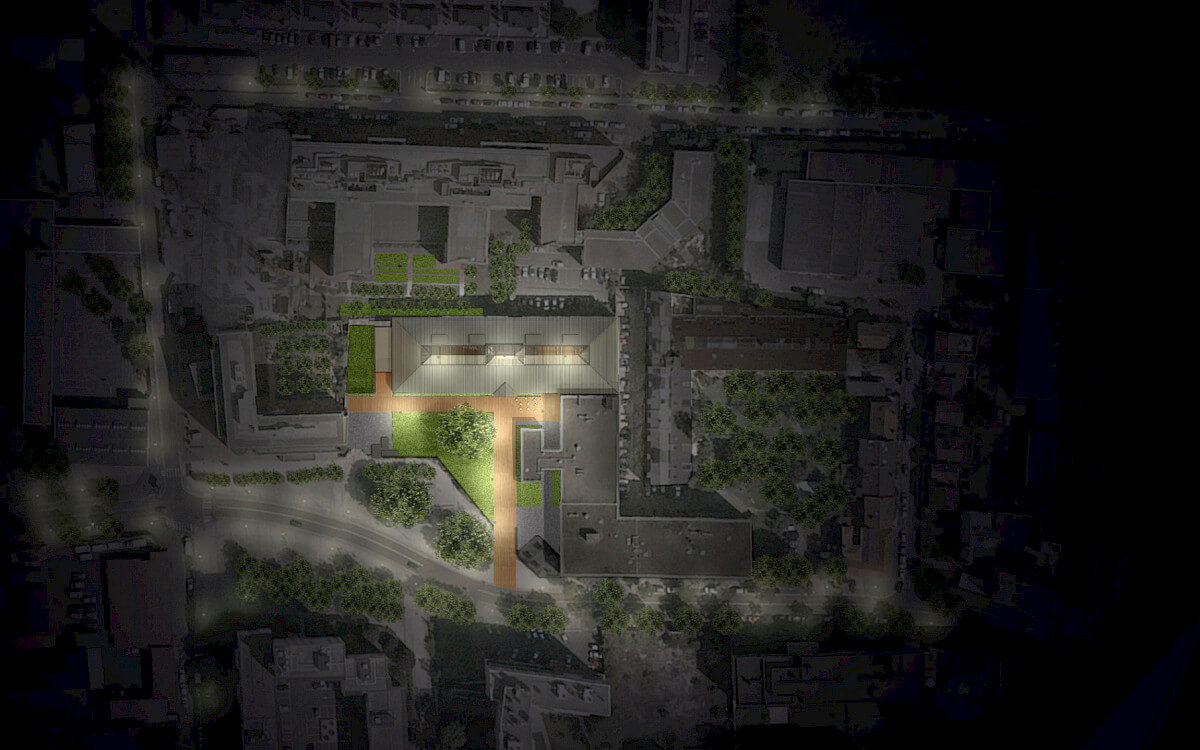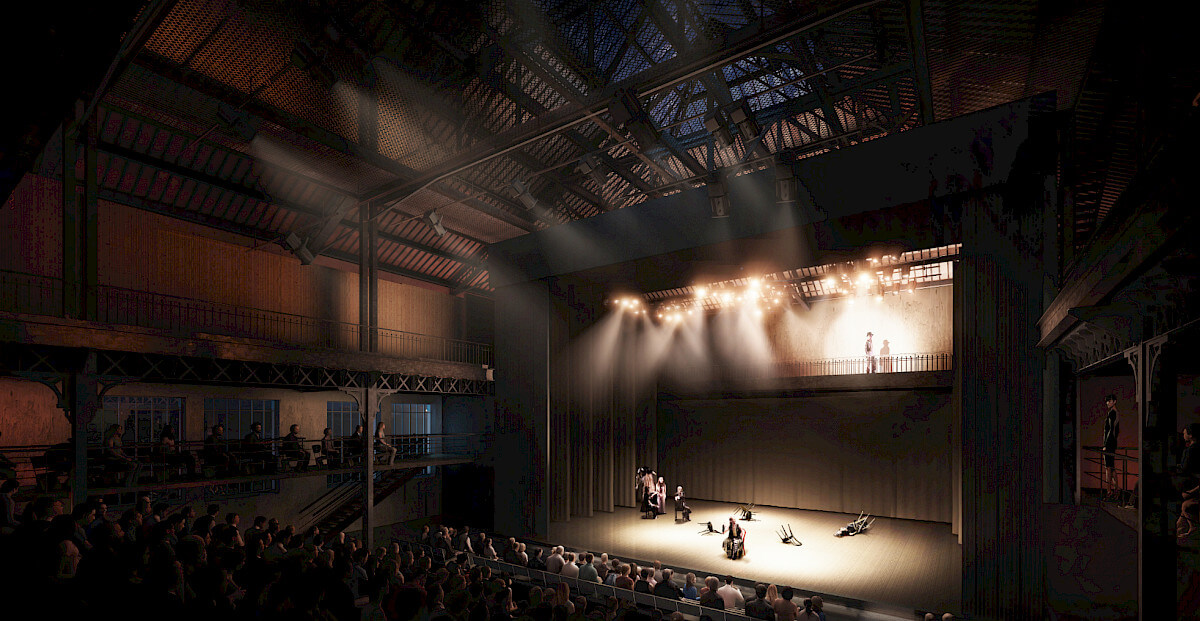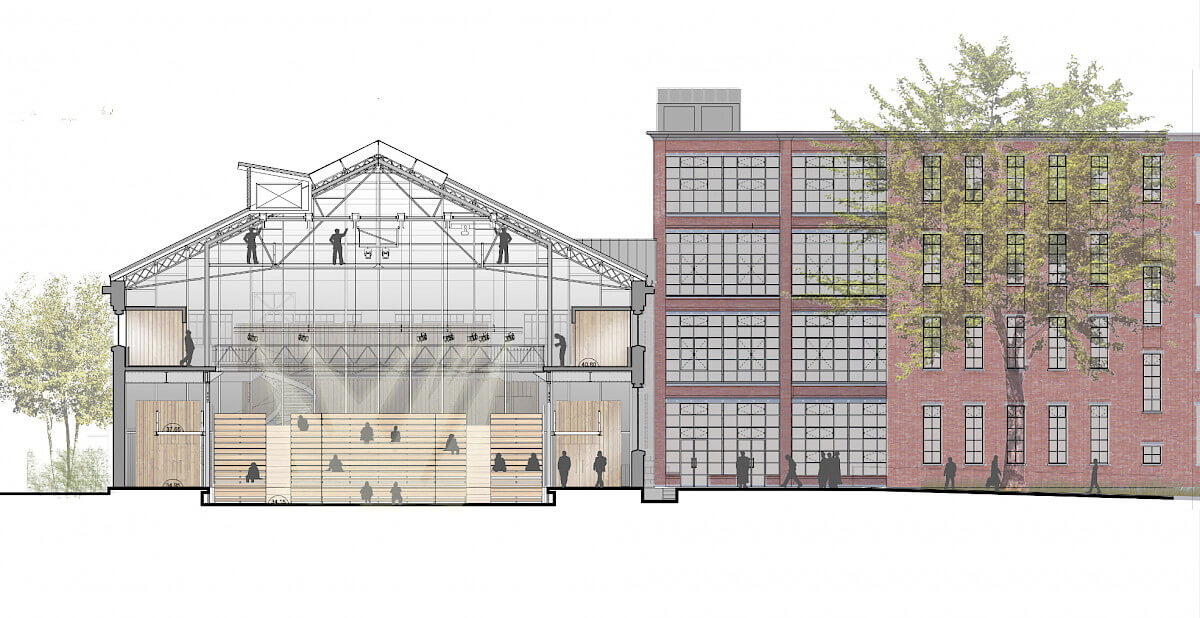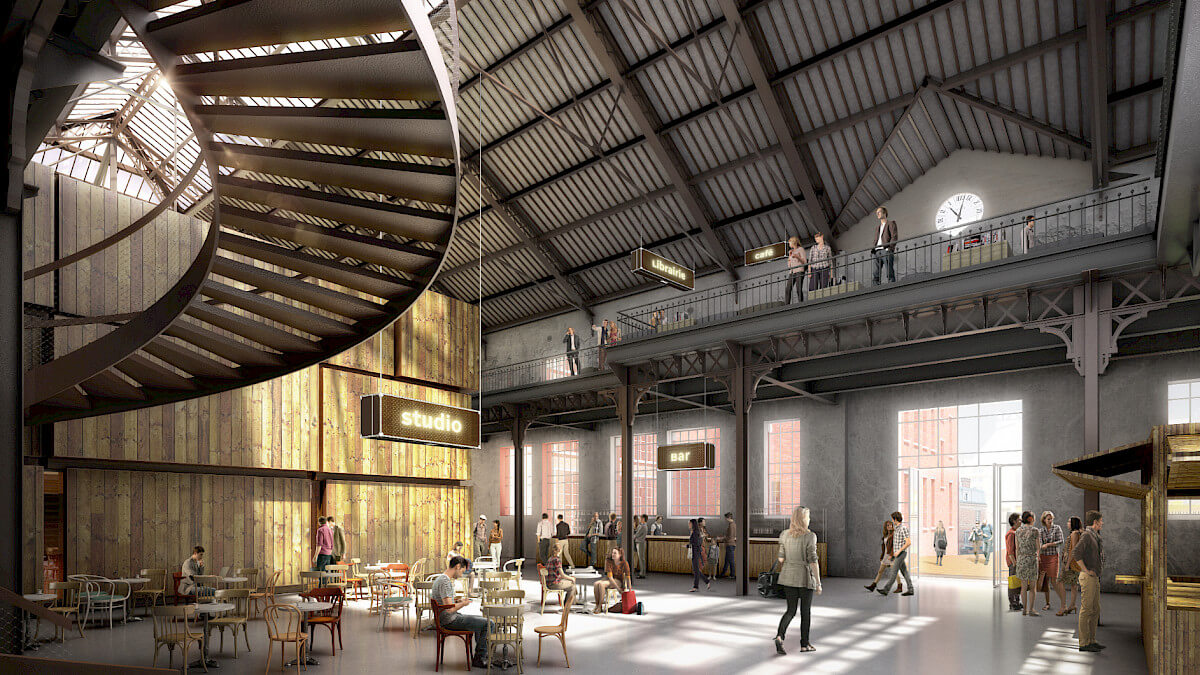 ---
Program
Establishment of the Théâtre des Quartiers d´Ivry in the Manufacture des Œillets. Hall, convertible room of 400 pl., Rehearsal studio 80 pl., Theater workshop, offices, stage annexes
Cient
Ville d'Ivry-sur-Seine
Location
Ivry-sur-Seine, France
Design team
AACM et associés,representative architects; TERRENEUVE, associate architects; dUCKS scéno, scénographers / MEBI, all trades engineering and économics / Ayda, acoustics / I. Zamanski, heritage architecte / Autobus Impériale, graphists
Surfaces and construction cost
5475m2 12,1M€ HT
Timeline
Competition 2012
Photos ©TERRENEUVE