Projects
Renovation of the Dobrée Museum, Nantes
The Dobrée museum renovation project ambitions a "change of scale". Beyond the development of the spaces required by a large contemporary museum, and the staging of its collections according to the orientations of the scientific and functional program, it is about building the network head of the Grand Patrimoine Loire Atlantique institution. This ambition founded the design.
---
The Palais Dobrée and the Manoir JeanV, as iconic objects of the Dobrée museum, are presented without alteration, as collector's items. The garden becomes their base and forms a setting for an urban scenography.
Beyond their protection under the "Nantes heritage" in the urban regulations, the Palais Dobrée and the JeanV manor house are essential elements of the Nantes urban landscape, which the project aims to strengthen and renew, to reveal and to invigorate.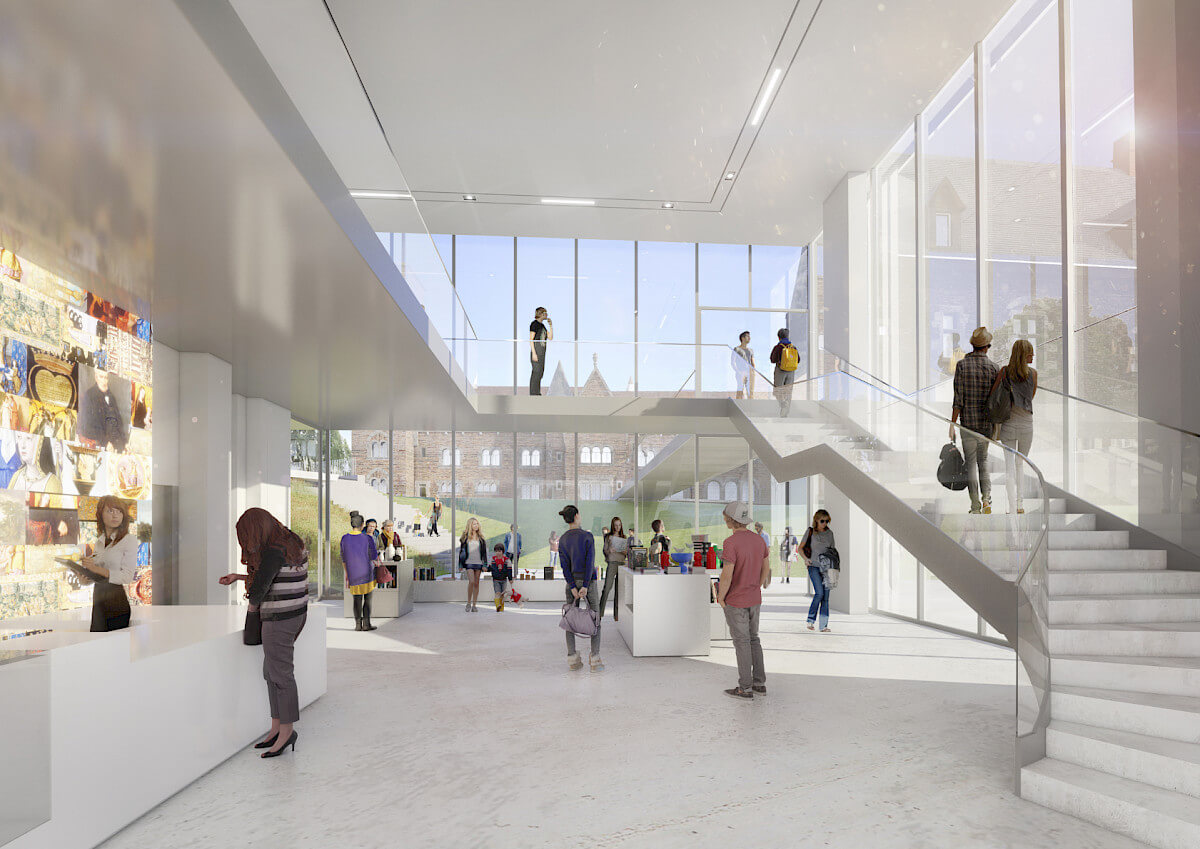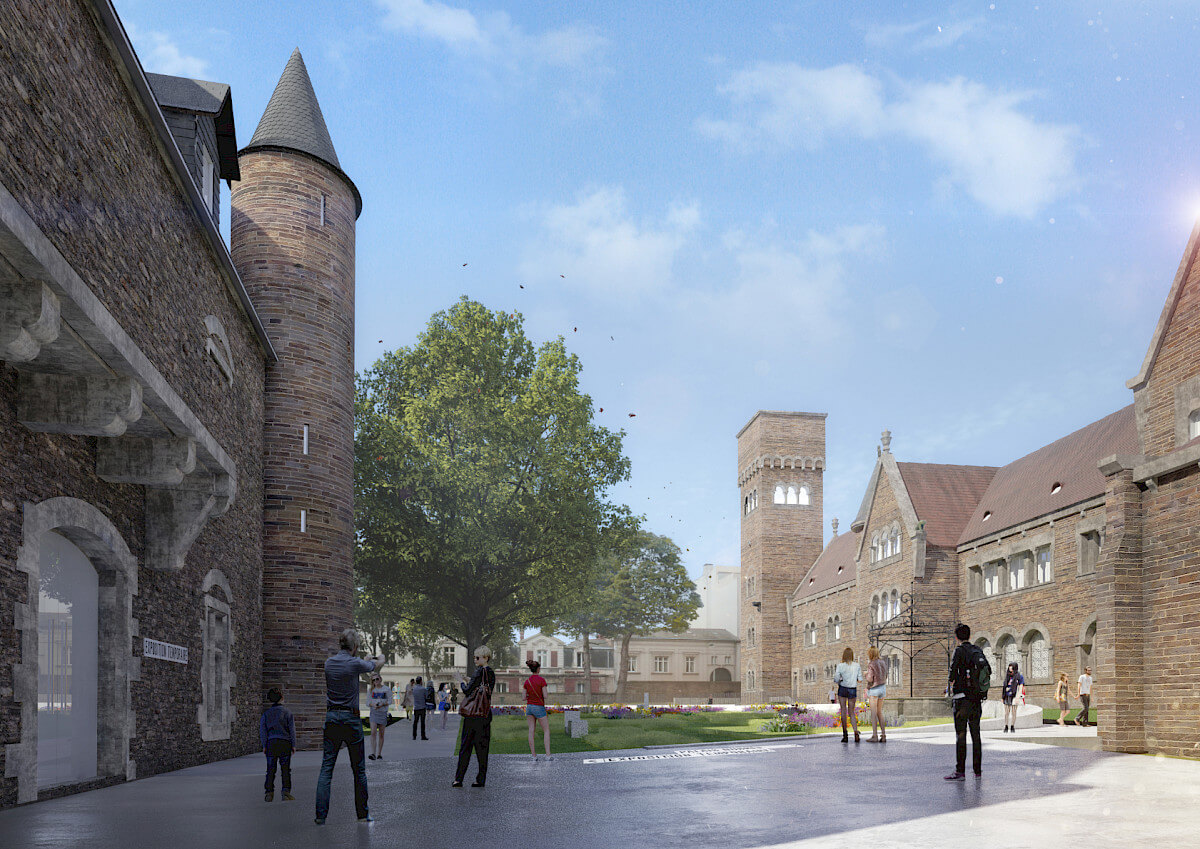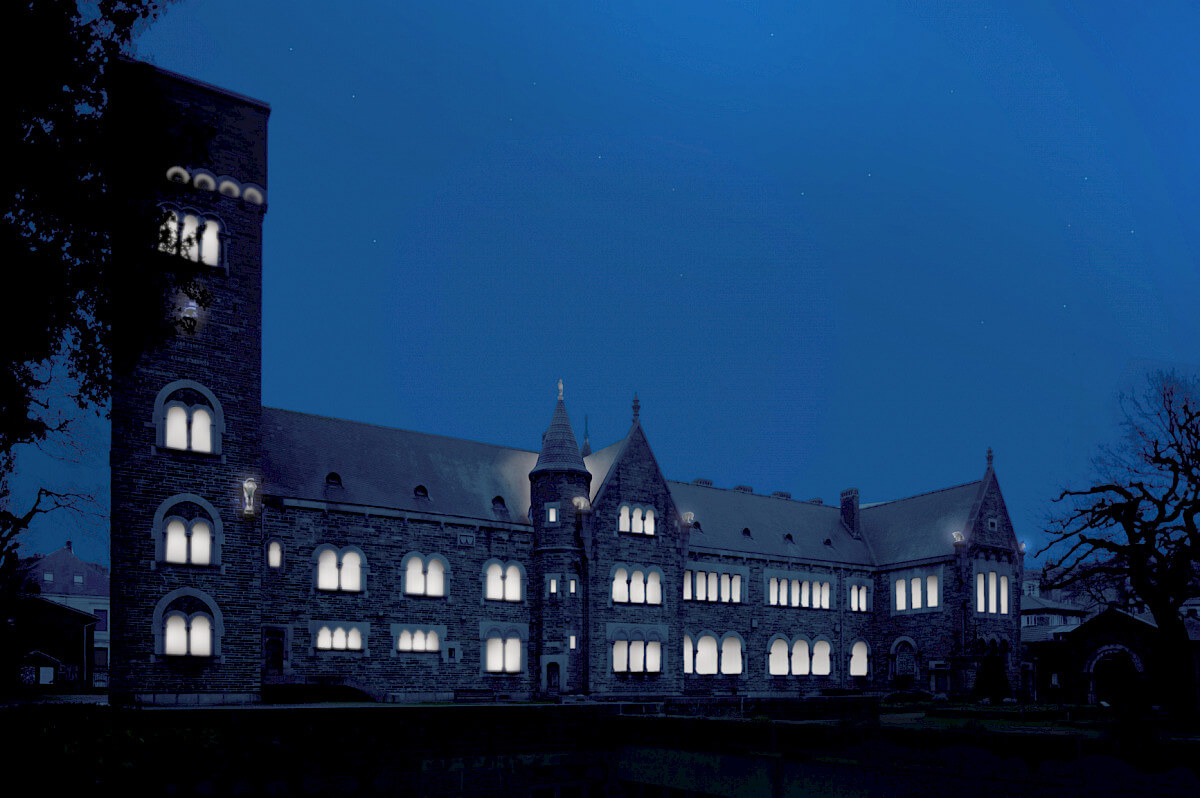 ---
Program
Renovation of the Dobrée museum, Nantes

Client
City of Nantes

Location
Nantes, France

design team
TERRENEUVE architects, representative
Atelier de Scénographie Pascal Payeur, muséographers; PHYTOLAB, landscape designers; BETREC, all trades engineering, économics and environment; Margaret GRAY, graphist; ACL, light designers; ALTIA, acoustics; SG CONSEIL, Multimedia

Surfaces and construction cost
5000m² SU / 15M€ HT

Timeline
Competition 2017