Projects
French International School, Hong Kong
The new French International School is located in the Tseung Kwan O district, between Chi Shin street and Tong Yin street. The land allocated by the government has a modest surface area which imposes a very specific project in order to be able to spatially translate the spirit of the educational and architectural program.
---
This forcefully expresses three major issues:
- An open pedagogy characterized by the desire to create spatial and functional relationships between the different age groups on the one hand, and between the different places of the school on the other.
- A desire to open up to the neighborhood, and the possibility of making certain areas of the school available to residents and students of nearby schools.
- A voluntary environmental approach, in line with the sustainable development issues required and particularly necessary in Hong Kong, but also based on the education of children to preserve the environment.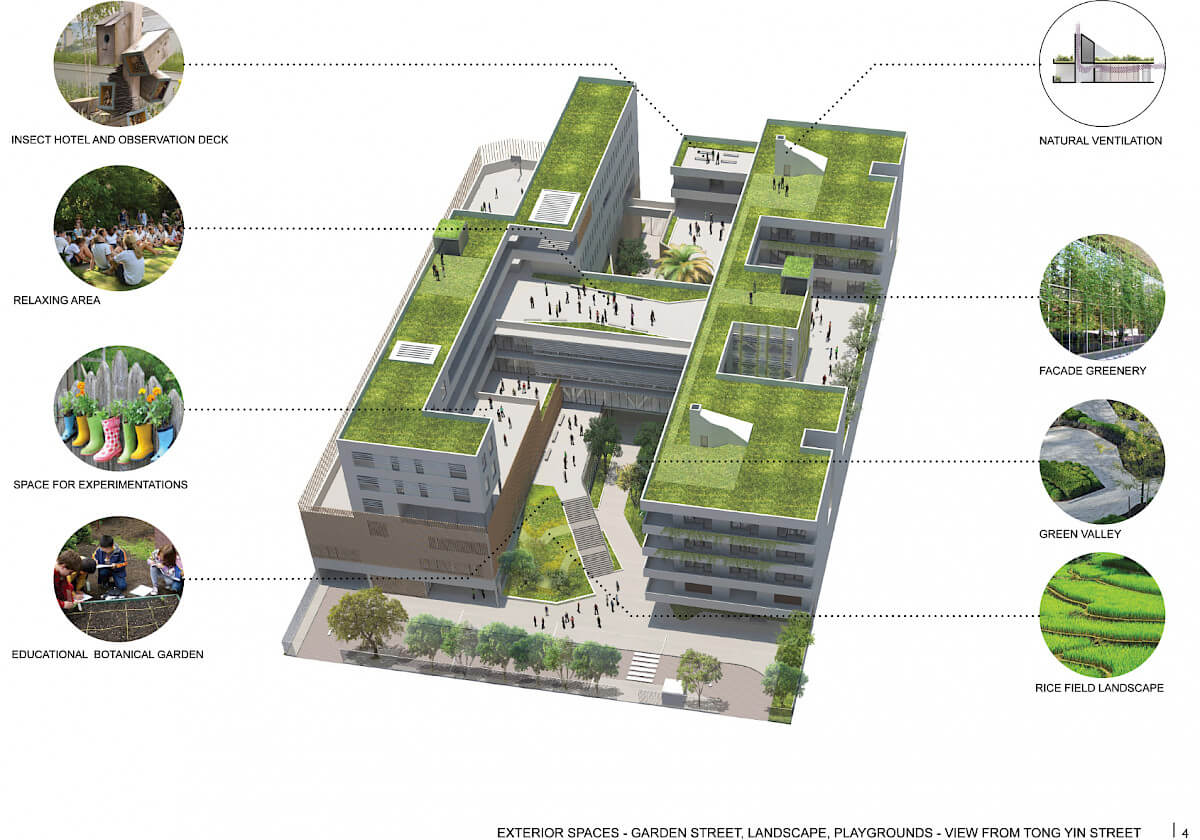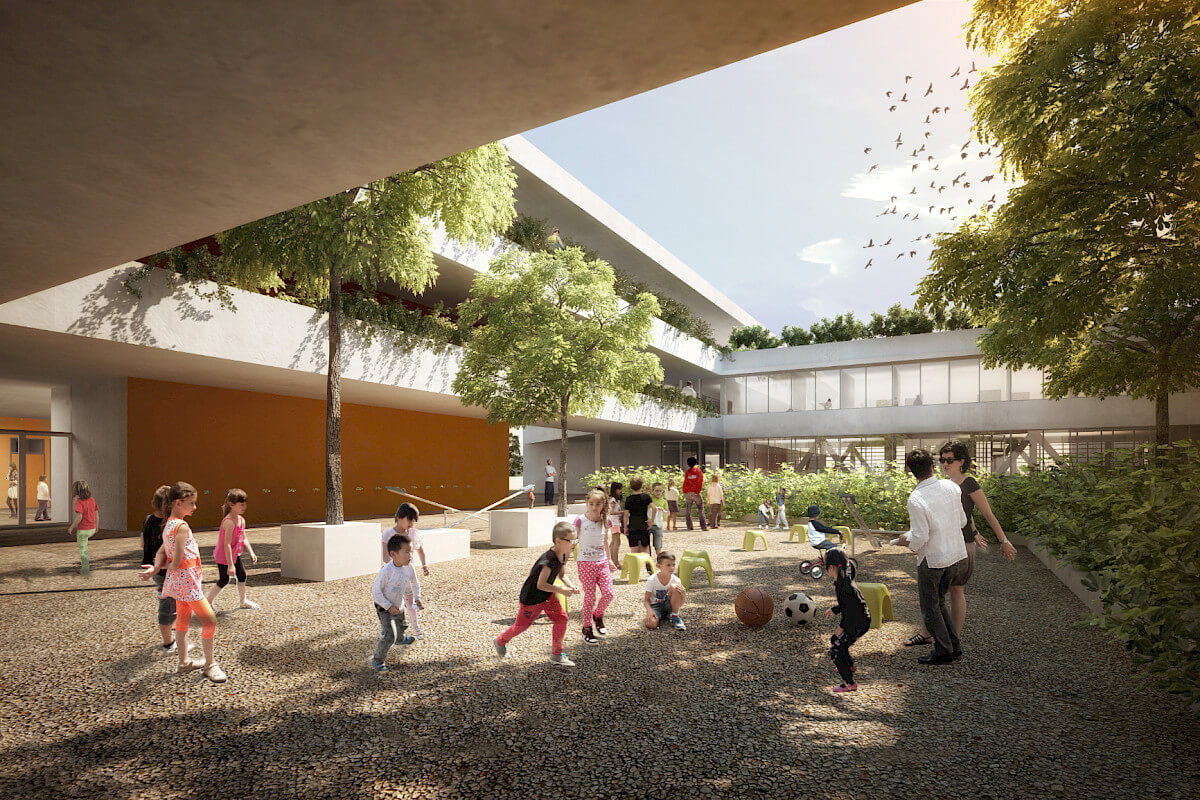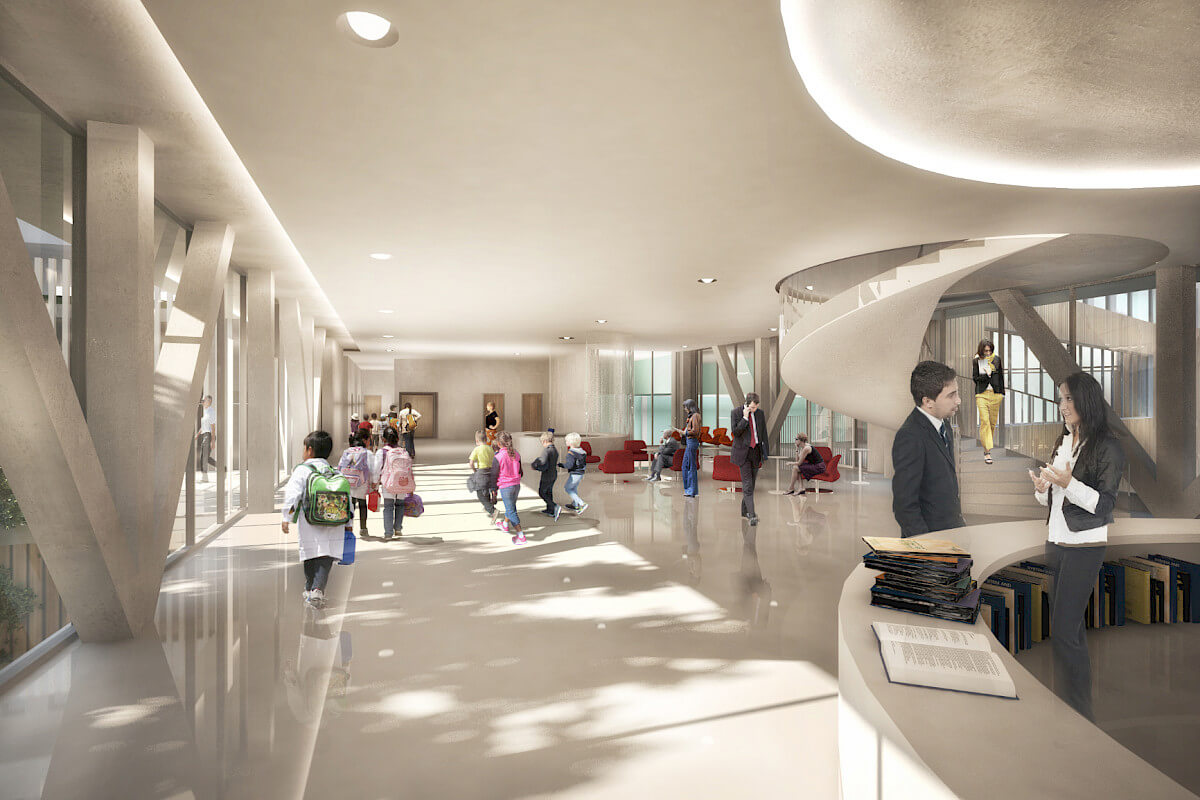 ---
Program
Kindergarden, Primary and middle schools

Client
French International School of Hong-Kong

Location
Hong-Kong

Design team
TERRENEUVE associate architectes / Leigh &Orange Ltd architects, representative; Meinhardt all trade engineering; ALN, landscape designers

Surfaces and construction cost
18 750m² SHON / 67M€ HT

Timeline
Competition 2015
Photos ©TERRENEUVE