Projects
Léopold Gardey school, Bures-sur-Yvette
Like many schools built in the 1960s, the Léopold Gardey school group in Bures sur Yvette is made up of several buildings of identical types: grid, concrete and mono oriented structures. However, it benefits from a fairly exceptional location, on the edge of the forest, on sloping ground with large outdoor spaces.
The project proposes a new orientation of the building and greater legibility of its accesses, while renewing the image of the school.
---
Building "C", concerned in this project, originally included four classrooms and a sports activities room, accessible by a long corridor lit only in the upper part. The entrance to the building was located at the end of the hallway, quite opposite the street which runs alongside and serves the school.
The program of the City, owner of the operation, provided for the renovation of the existing building and the creation of a day care center, a rest room, cleaning rooms and an entrance hall.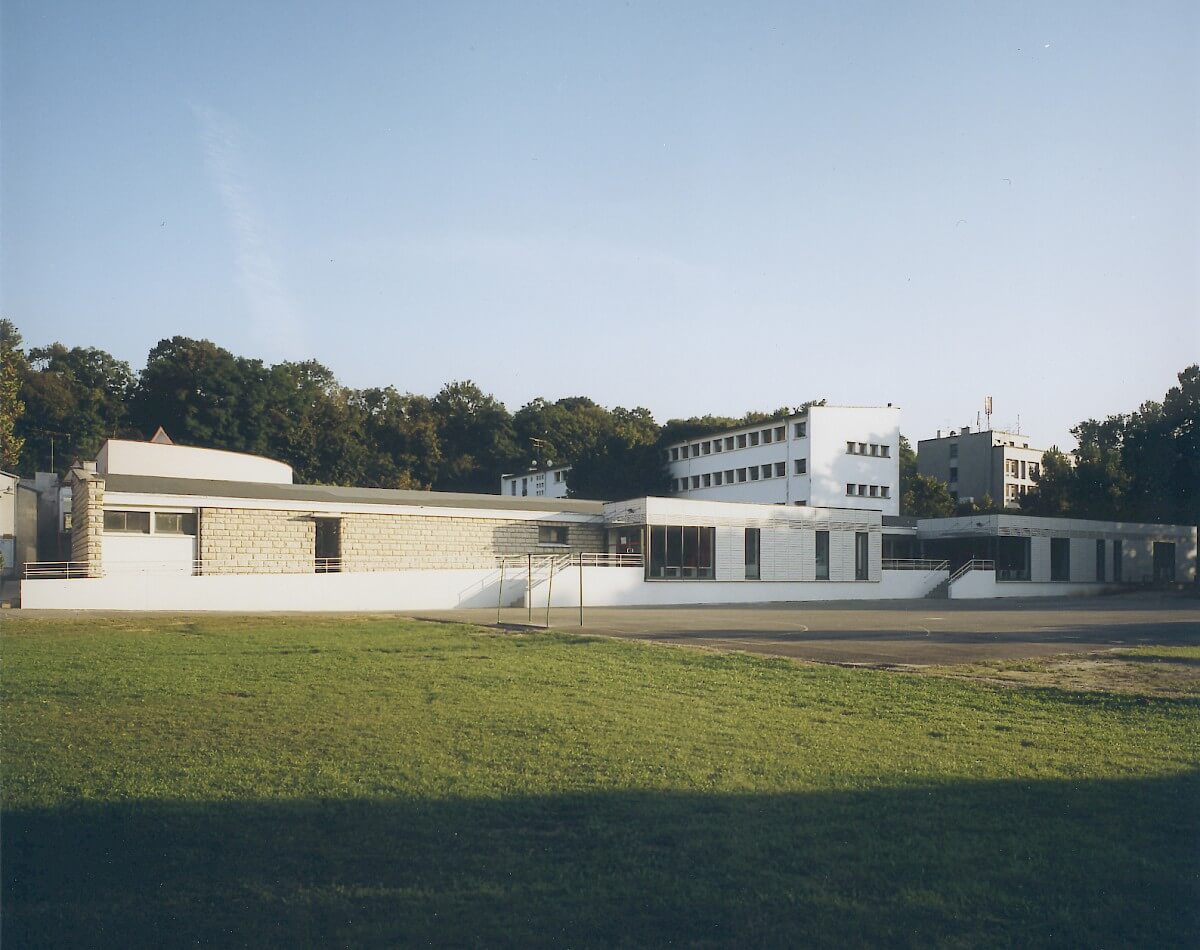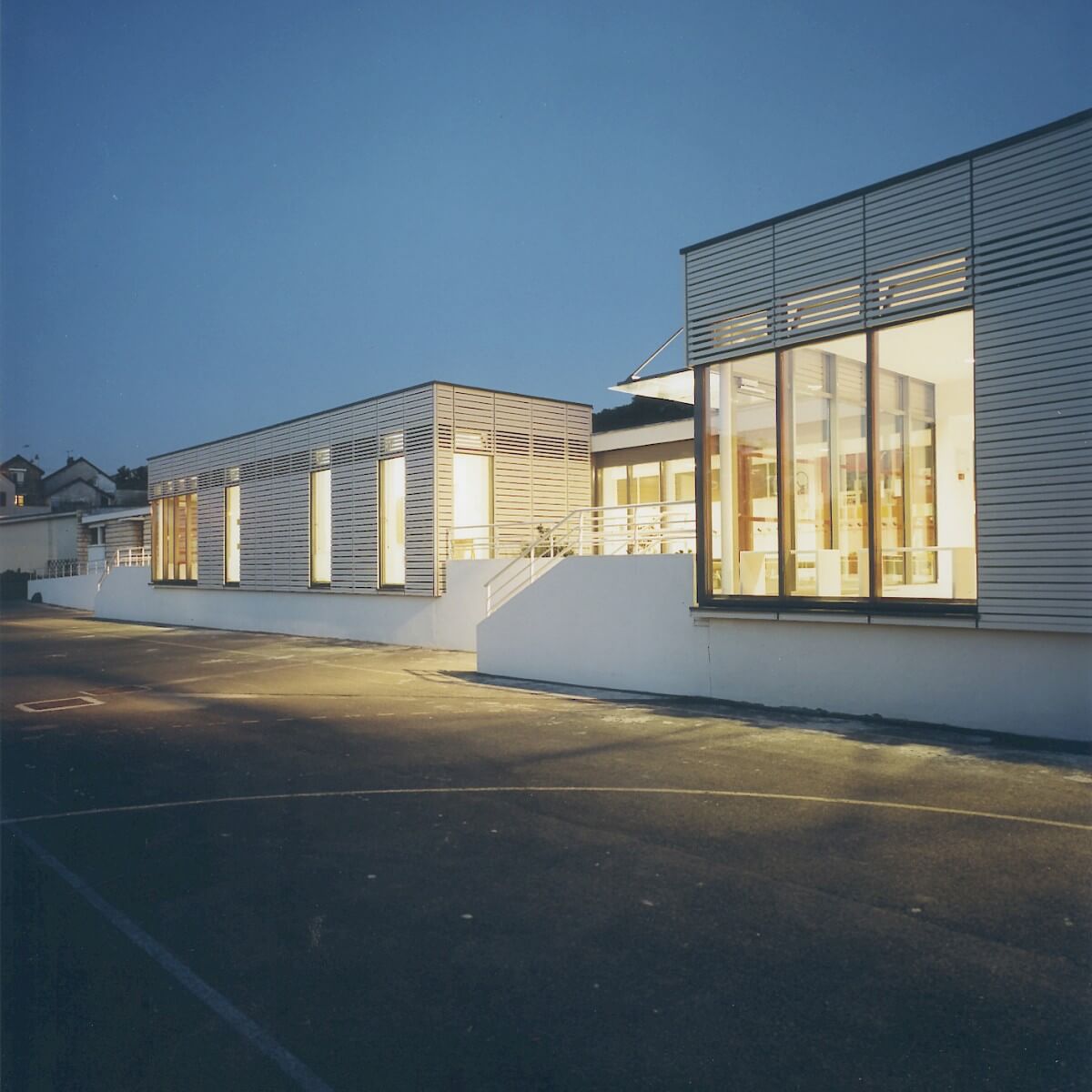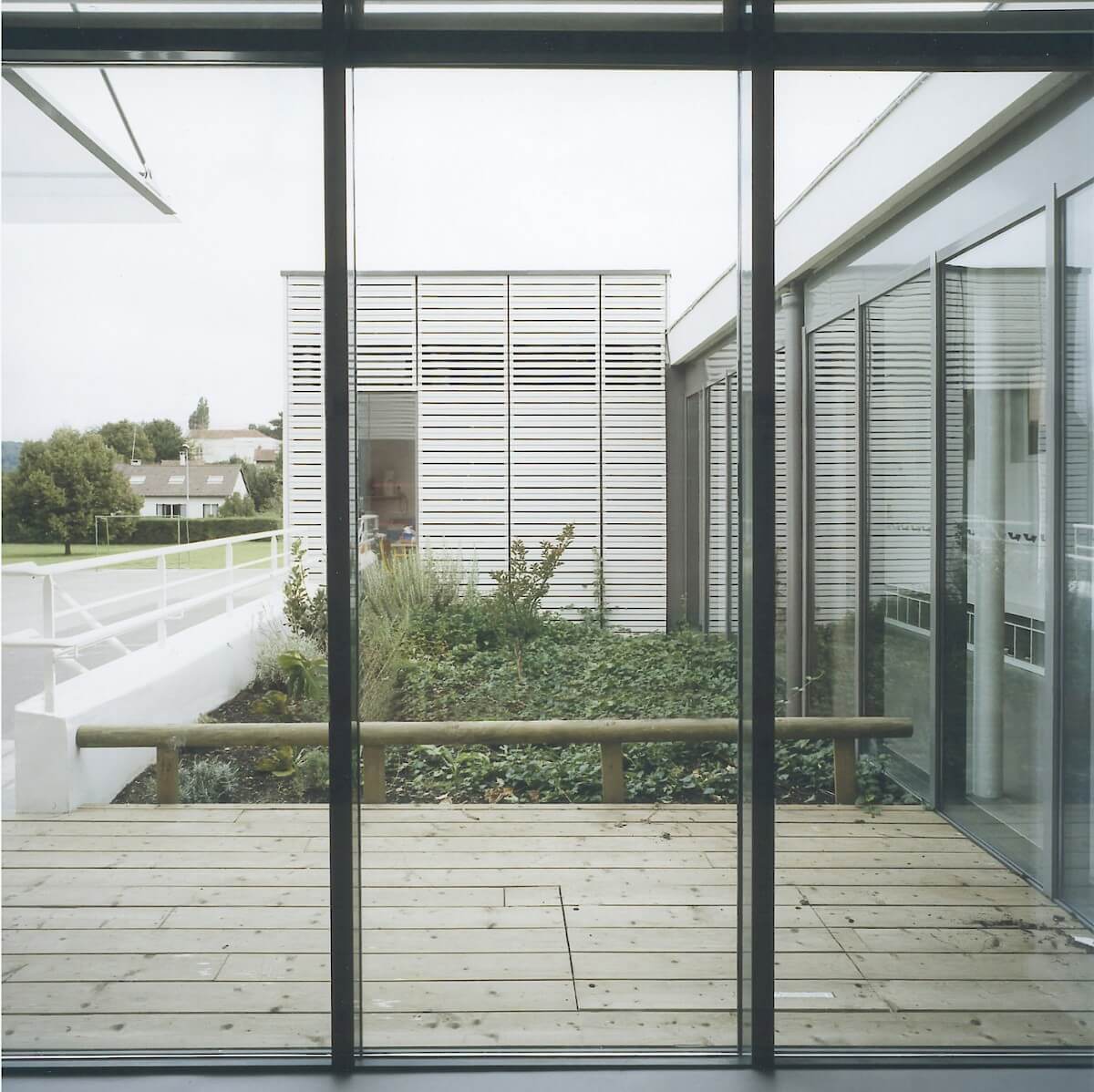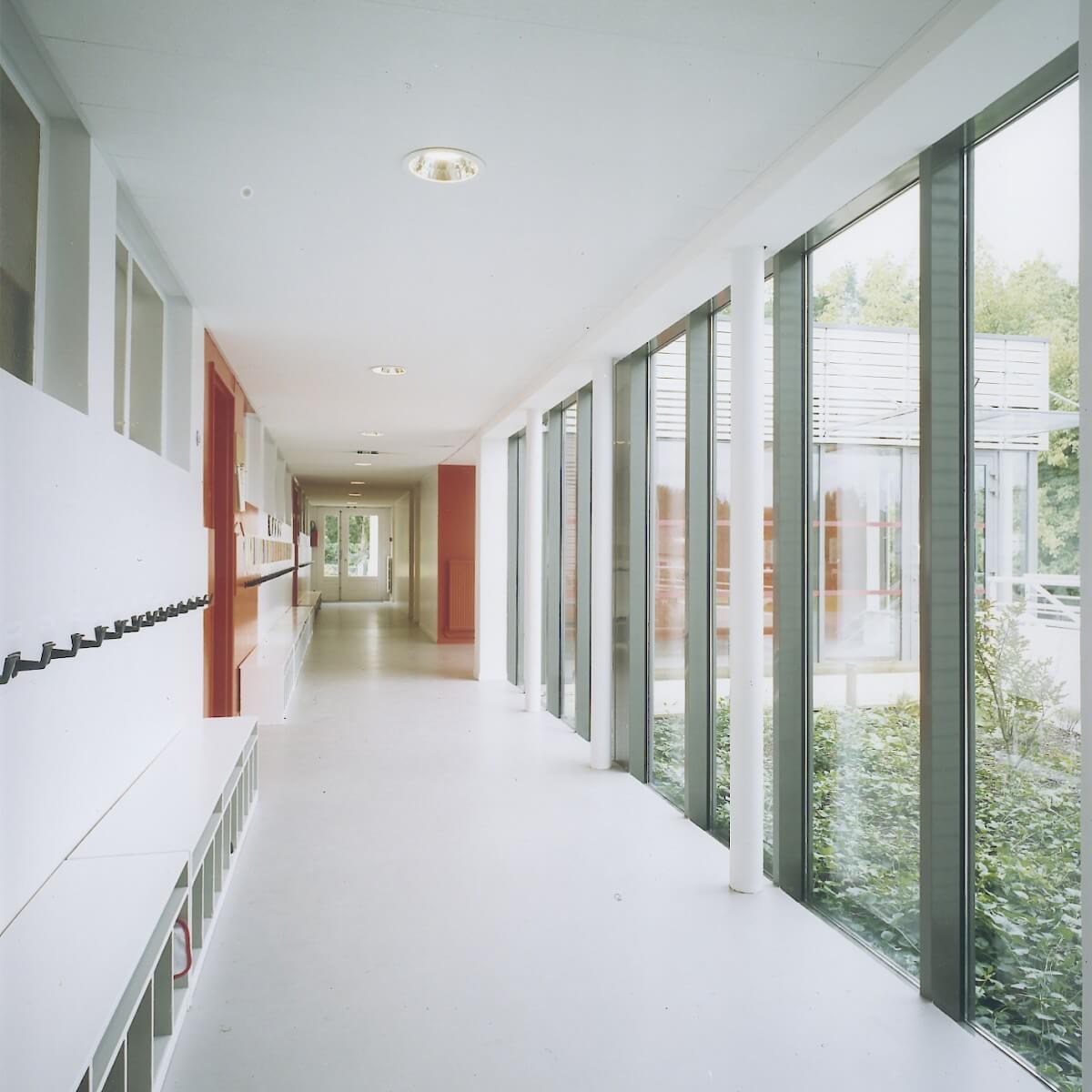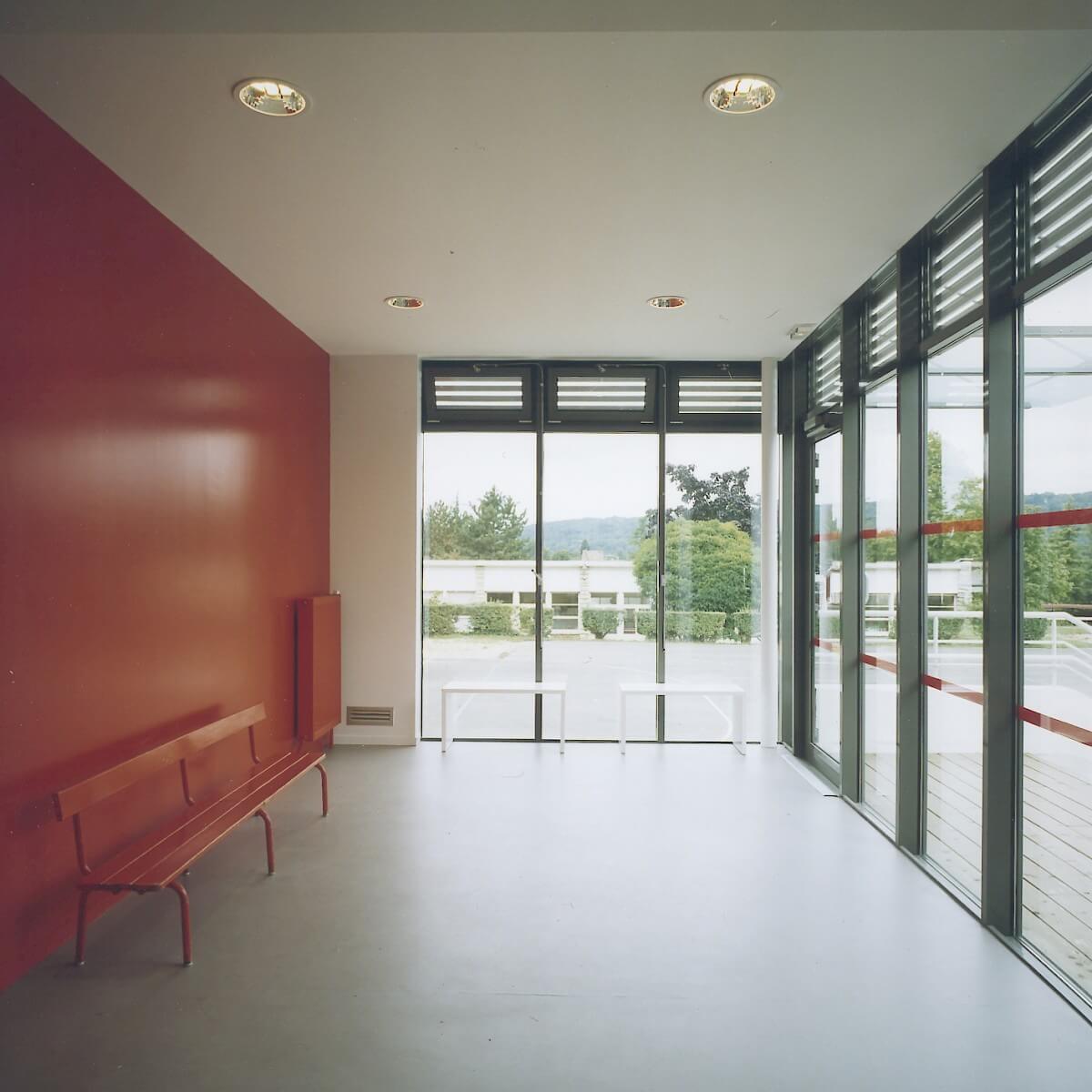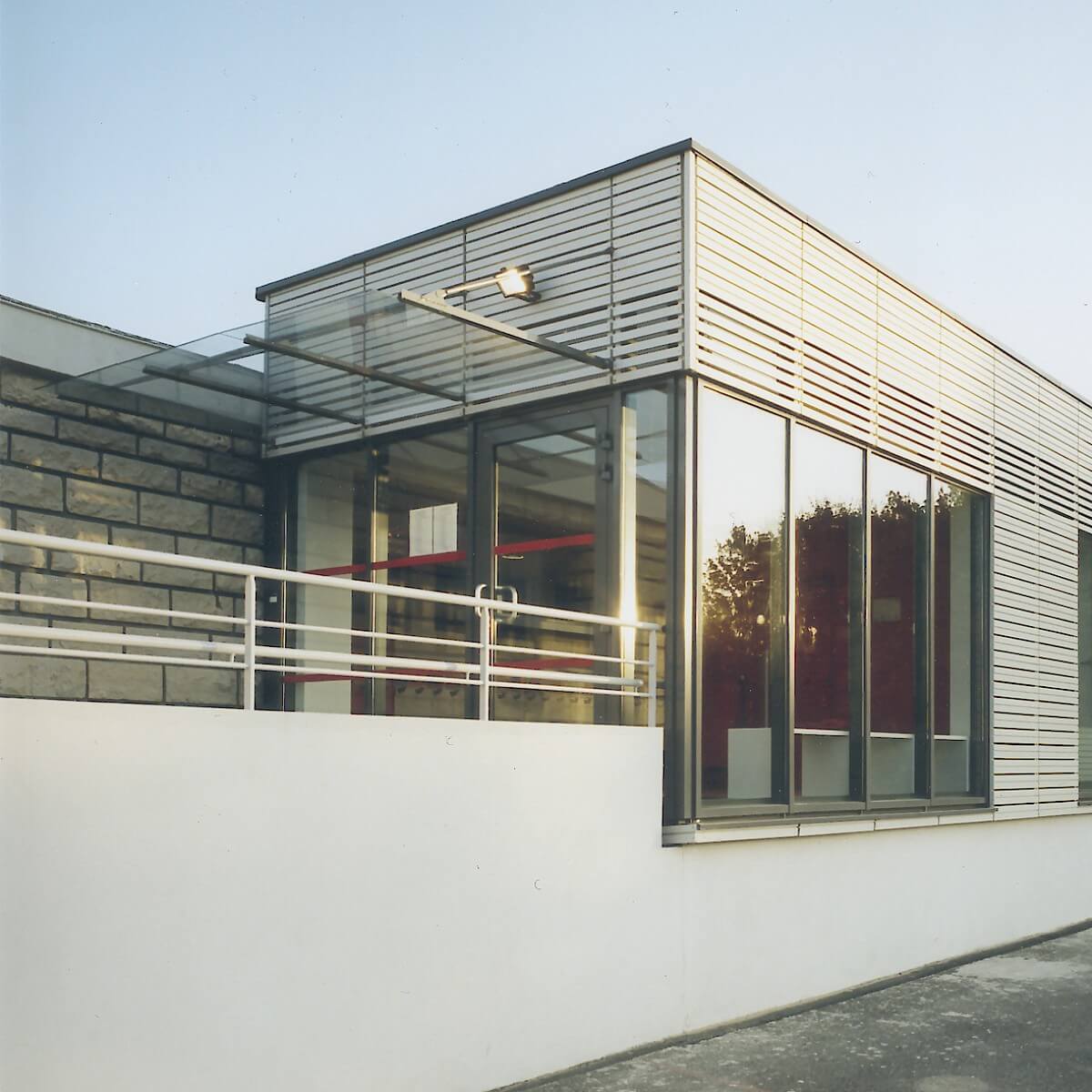 ---
Program
Restructuration and extension, day-care center
Client
City of Bures-sur-Yvette
Location
Bures-sur-Yvette, France
Design team
TERRENEUVE architects, representative; André d'Antoni, economics and site survey
Surfaces and construction cost
Restructuration: 500 m2; extension: 286 m2 / 2 MF
Missions
Design and supervision + site survey
Timeline
Delivery 2000
Photos ©Bruno Delamain